Today's students will be the decision makers and leaders of tomorrow. Envirothon gives them the tools, knowledge and experience needed to succeed. Envirothon students are able to interact and learn directly from leading professionals, introducing students to a wide array of higher academic study and career opportunities in environmental, natural resource and conservation fields.

Envirothon alumni can be found in all professions. Many students discover a passion for nature while participating in Envirothon and go on to sucessful careers in the environment and natural resources.

Your support allows NCF to grow the NCF-Envirothon program, furthering the cause of conservation education and supporting the next generation of conservation leaders that have the knowledge and understanding to educate others, take action in their local communities and work toward conserving our vital environmental and natural resources!.
The NCF-Envirothon is a program of the
National Conservation Foundation
(NCF), a 501(c)3 organization that works to develop the next generation of conservation leaders.
"I can say with confidence, if it hadn't been for the Envirothon competition, I wouldn't be working for the The Nature Conservancy, the largest non-governmental environmental organization on Earth. I owe the Envirothon experience sincere lifelong appreciation and commitment."
~ Seth Harden, Project Director for The Nature Conservancy
"Envirothon really opened my eyes to what environmental science is. It made me look at what types of careers are available in this field. For me, Envirothon highlighted the linkage between human well-being and the environment. My involvement in Envirothon... helped me decide to major in environmental engineering."
~ Dr. Emily Moberg, World Wildlife Fund (WWF) and the National Network for Ocean and Climate Change Interpretation
To read more about these and other Envirothon alumni experiances, please visit our
Alumni Spotlight
page.
Support the NCF-Envirothon
The NCF-Envirothon program and competition is possible thanks to donations from supporters, sponsors and partners.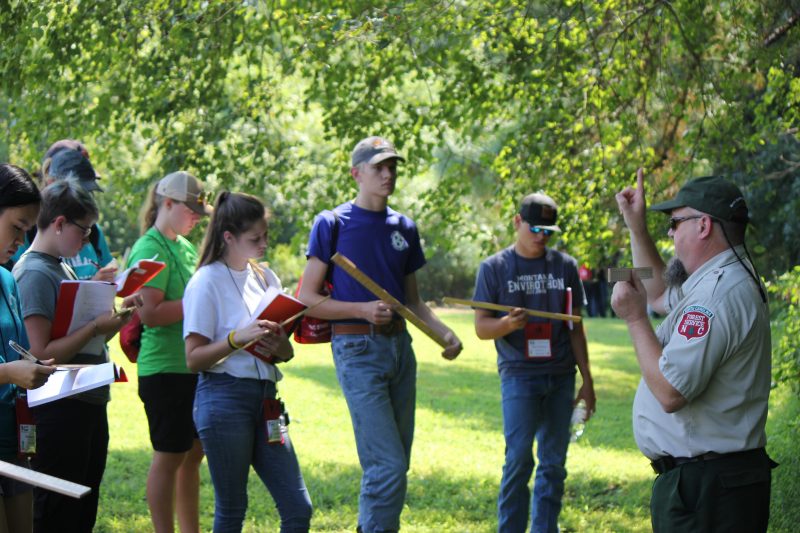 Donations Can Also Be Made By Check or Bank Draft.
Please mail to:
NCF-Envirothon
Attention: Karla Maldonado-Mitchell
509 Capitol Court N.E.
Washington, DC 20002
Shopping just got more rewarding! Make your dollars go farther with AmazonSmile! You shop and AmazonSmile gives to the National Conservation Foundation!
SAME PRODUCTS, SAME PRICES, SAME SERVICE as Amazon.com, but with an extra bonus–you can earn money for NCF and the NCF-Envirothon! It's a simple and automatic way to support the NCF-Envirothon EVERY time you shop, at no cost to you. Plus, you can use your existing Amazon.com account.
HERE'S HOW EASY IT IS:
1. Click the banner above, or go to
http://smile.amazon.com/ch/90-0136120
.
2. Make sure that "National Conservation Foundation" is designated as the charity of your choice. (You only have to do this step once; your designation will be saved for future purchases). To double check, look to see that "National Conservation Foundation" appears after "Supporting" at the top of your screen near the amazonsmile logo (if it is not, then insert "National Conservation Foundation" in the "Pick Your Charity" box).
3. Purchase products with the "Eligible for Amazon Smile donation" designation.
4. Then shop till your heart's content.
Now, you can feel better shopping, knowing that your purchases are doing a generous part in helping the NCF-Envirothon.
WHAT IS AMAZONSMILE?
The AmazonSmile Foundation is a 501(c)(3) private foundation created by Amazon to run the AmazonSmile Program. AmazonSmile (smile.amazon.com) is a website operated by Amazon that lets customers enjoy the same wide selection of products, low prices and convenient shopping features as on Amazon.com, with the added bonus of earning proceeds for charity. AmazonSmile Foundation will donate .5% of the purchase price of eligible AmazonSmile purchases to the charity selected by its customers.
THANKS FOR YOUR SUPPORT!